Roger Boltshauser (ed.)
Roger Boltshauser. Sketches
Book design: Atelier Andrea Gassner, Feldkirch
German / English
ca. 100 pages, ca. 200 images

21,9 × 30 cm, cloth-bound hardcover

Euro (D) 39.–, Euro (A) 40.–
Pre-order. Release date: July 2021
ISBN 978-3-03863-066-1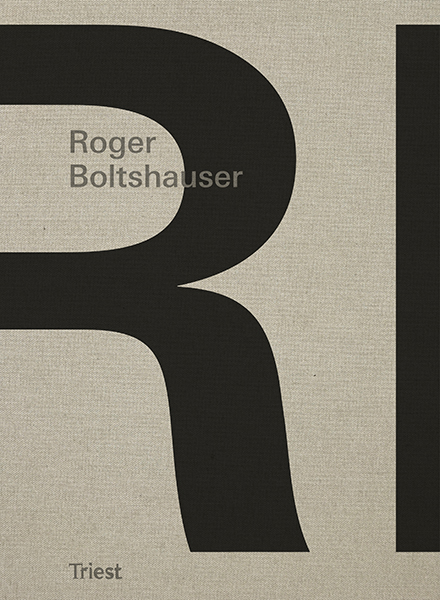 • Sketches is the first publication to show the architect`s graphic work
• Supplementary volume to the previously announced monograph Works, which introduces his architectural work
• Monographic exhibition of the works in the Architekturgalerie Berlin: July 2 – August 7, 2021; Vernissage July 1, 2021
The architecture of Zurich architect and ETH professor Roger Boltshauser has its roots in the examination of the material and its constructive and structural possibilities. Construction and construction material reality therefore play a formative role in Boltshauser's work. It is part of the different currents of contemporary architecture, which, in search of commitment, are once again focusing on tectonics, thus opposing the abstractness of modernist and neo-modernist architecture as well as the arbitrariness of free forms. Boltshauser`s architecture is integrative and open to complexity, especially when it comes to construction itself.
This is impressively demonstrated by the projects presented in the previously announced first volume,
Works
in which sustainability issues are considered to be just as important as compositional and interior design aspects. The climate factor plays a role on all scales and in all planning phases, and influences the urban development, the organization of floor plans and facades, the choice of materials and the technical equipment.
Sketches
The second volume,
Sketches
, showcases the development of Boltshauser`s thoughts and concepts, documenting the architect`s intensive graphical examination of the respective designs. Often literal back-of-the-envelope considerations, the sketches and studies show his graphic research process.
With a foreword by Jan de Vylder of architecten jan de vylder inge vinck, Gent.
---
About the author:
Roger Boltshauser, Architect ETH BSA SIA, founded Boltshauser Architekten in Zurich in 1996. In addition to his work at the architecture firm, Boltshauser taught at ETH Zurich and the École polytechnique fédérale de Lausanne as well as at HTW Chur (today Chur University of Applied Sciences) and the Chur Institute of Architecture CIA between 1996 and 2009. He was visiting professor at the École polytechnique fédérale de Lausanne and the Technical University of Munich and is currently a visiting professor at ETH Zurich.
---
These books may interest you too: